Our knowledgeable staff is dedicated to helping you get back to your best self. We are proud members of the American Physical Therapy Association (APTA).
Margaret Conze, MS, PT (owner and founder)
Margaret Conze is a licensed physical therapist with a Masters degree in Physical Therapy from New York Medical College. She completed her undergraduate studies at Bucknell University. With more than 25 years of experience in the field of orthopedic and sports-related injuries, her understanding and compassion foster a trusting relationship with her patients. She has extensive training and experience with manual therapy techniques and enjoys challenging her patients with exercise to support their goals.
Over the years, Margaret has developed a special interest in the evaluation and treatment of swimmers of all ages and abilities. Margaret swam competitively in college and is now swimming for a local master's swim team. She is therefore able to combine her knowledge of stroke mechanics with her skills as a clinician to help the injured swimmer regain their function and eliminate their pain. You will quickly realize that no matter what you are seeking treatment for that Margaret enjoys her patients and her profession.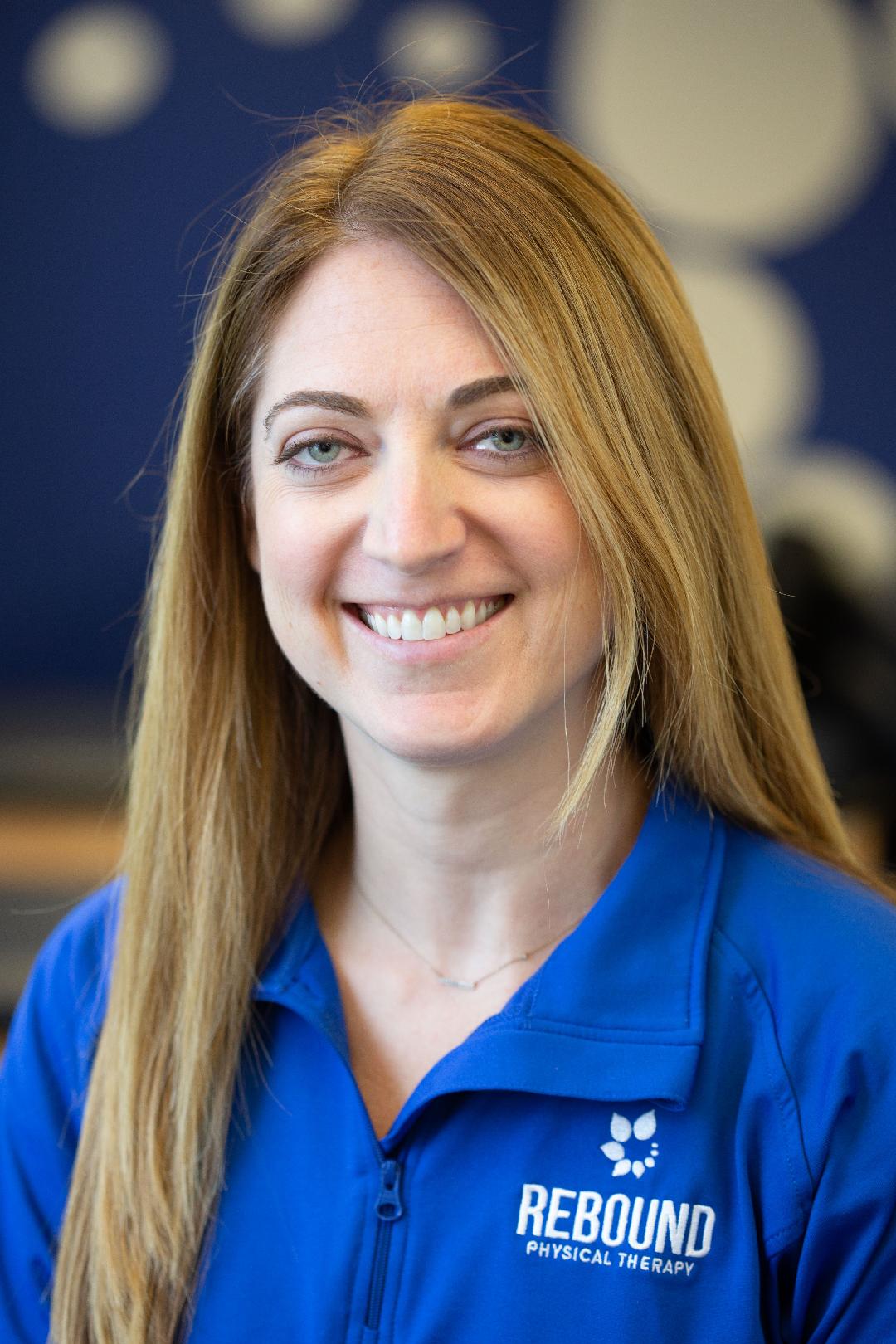 Abigail Sherman, PT, DPT
Abigail Sherman is a board licensed Physical Therapist in the State of Maryland. She graduated from Northwestern University's Feinberg School of Medicine in 2009 where she received her Doctoral degree. Abigail completed her undergraduate studies at the University of Wisconsin – Madison where she earned a bachelor's degree in Psychology. During her physical therapy education, Abigail participated in an extensive qualitative research project investigating the status of health and wellness promotion provided by physical therapists working with older adults. Through her selected continuing education courses Abigail has enhanced her manual therapy techniques and furthered her understanding of applied treatments for various conditions.  She understands the importance of creating treatment plans that are based on the individual needs of each patient ensuring the best possible outcomes.
Abby is a member of the American Physical Therapy Association.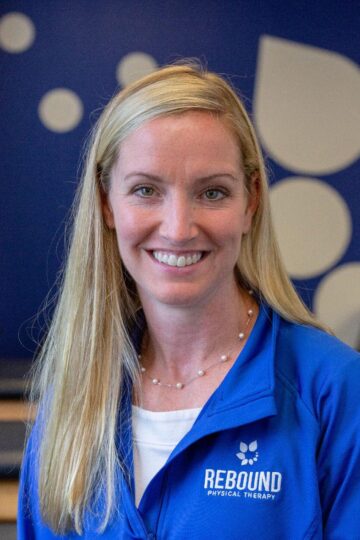 Gretchen Blaylock, PT, DPT
Gretchen Blaylock, PT, DPT is a Maryland licensed physical therapist with over 15 years of experience in outpatient orthopedics. She received a Bachelor of Science in Movement Science with an Aerobic/Fitness minor and a Doctorate of Physical Therapy from the University of Pittsburgh. She is a member of the American Physical Therapy Association, the American Academy of Sports Physical Therapy, and the APTA's Running Special Interest Group.
Gretchen utilizes evidence-based, hands-on, patient-centered care to restore and maintain optimal physical function for every patient she treats. She has advanced training in manual therapy, biomechanics, and custom orthotic intervention, sports injuries, and post-operative rehabilitation. She also has advanced training and a special interest in running-related injuries and prevention, incorporating a comprehensive musculoskeletal examination and video gait analysis to ensure a pain-free return to running for every runner she treats.
Outside of the clinic, Gretchen enjoys spending time with her family and friends, running and working out at the gym, and cheering for her Pittsburgh Steelers and Penguins.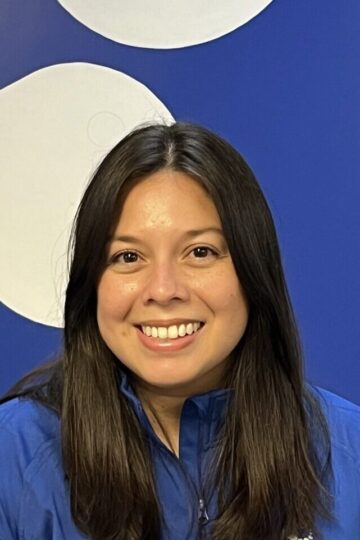 Maria "Mabel" Castellanos Paz, PT, DPT, MS
"Mabel" (pronounced "Mah-bell") is a licensed physical therapist in the states of Maryland and Virginia. Mabel is a 2018 graduate of Marymount University's Doctor of Physical Therapy program. Prior to her doctorate studies, she graduated from George Washington University with a Master's of Science in Clinical Exercise Physiology.
Mabel has a passion for helping people of all backgrounds. She is committed to supporting her patients as they work to improve their quality of life by setting achievable goals for everyday living, sports, or hobbies. She has cultivated her physical therapy practice with the understanding that patients need to be actively engaged in their treatment to experience success in their rehabilitation. Her expertise involves working with people who have chronic or acute diseases, orthopedic injuries, and sports injuries. She also brings her expertise as a certified Dry Needling practitioner to Rebound
Mabel is fluent in English, Spanish, and Portuguese. In her free time, she loves to travel and explore new places.
Professional Certifications
Certified Clinical Exercise Physiologist, American College of Sports Medicine
Level 1 Selective Functional Movement Assessment (SFMA)
Level 1, 2, 3 Dry Needling, State of Maryland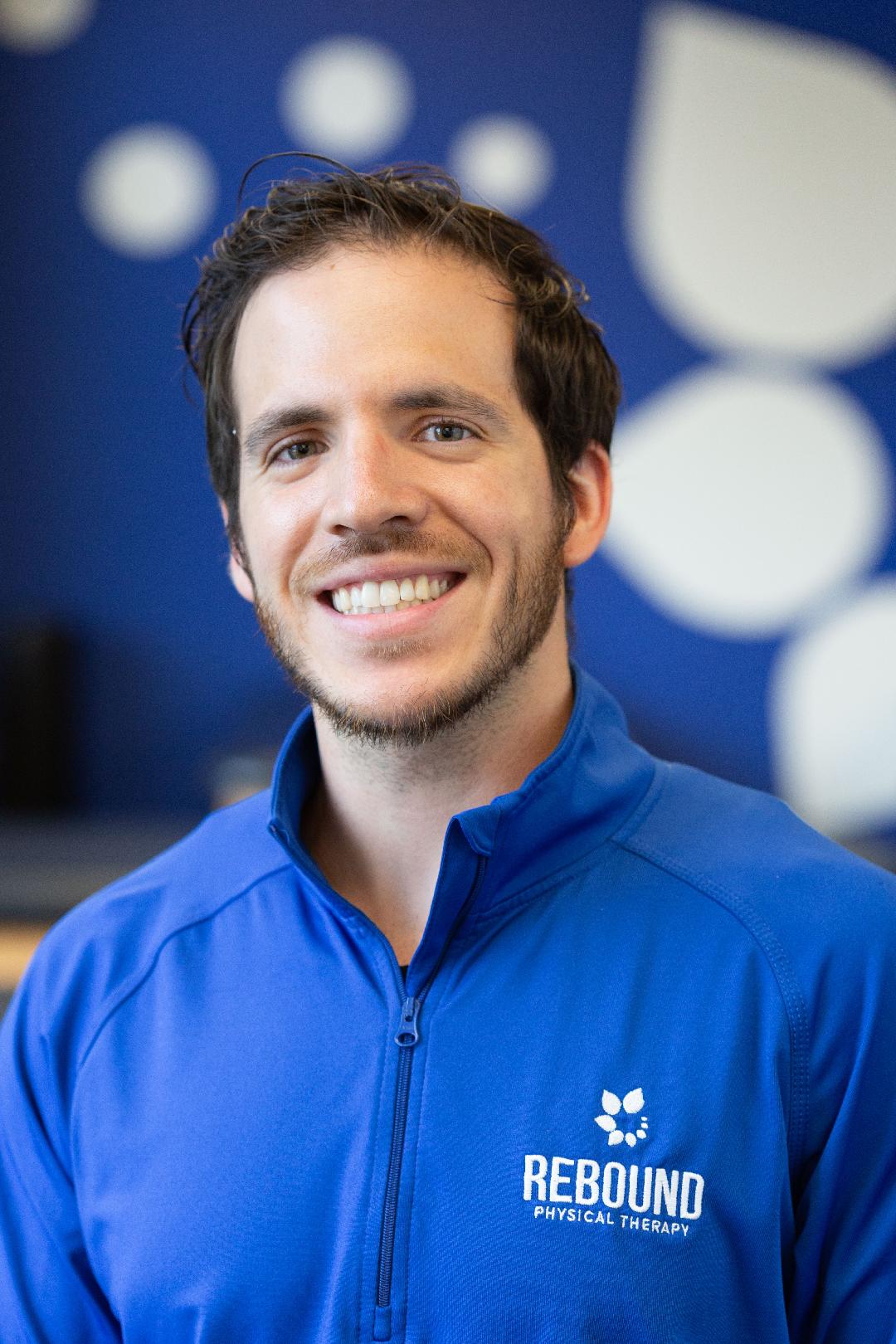 Fernando Dominguez, PT, DPT
Fernando was born and raised in a small border town in Arizona. He is a Maryland-licensed Physical Therapist who loves to help people achieve their mobility goals through individualized plans of care. He received his Doctoral of Physical Therapy from The George Washington University in 2023 and was the recipient of the Health Sciences Outstanding Graduate Student Award. He earned his undergraduate degree from The University of Arizona in 2014 and subsequently joined the Peace Corps in Mozambique where he volunteered as a community health outreach volunteer.  Outside of practice, he loves spending time outdoors, working out, and being a dog dad to his mini Aussie. Fernando is bilingual and treats Spanish-speaking patients.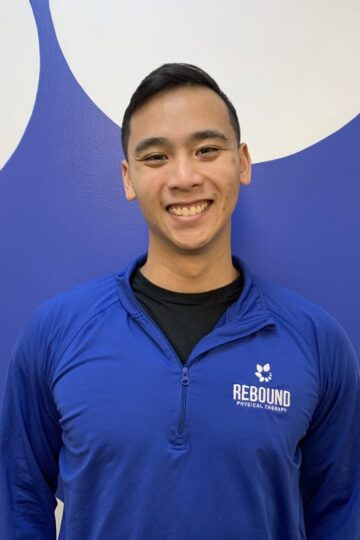 Daiduong "Matt" Nguyen, PT, DPT
Daiduong "Matt" Nguyen was born in Rockville, Maryland and is a licensed Physical Therapist in the state of Maryland. He completed his undergraduate degree at Saint Joseph's University in 2020 and completed his Doctor of Physical Therapy degree in Thomas Jefferson University in 2023. Matt strives to improve his patient's quality of life and help them achieve their goals by returning them to prior activities/sports that they enjoy. Outside of physical therapy, Matt enjoys cooking, brewing coffee, weightlifting, and swimming. Matt is bilingual and treats Vietnamese-speaking patients.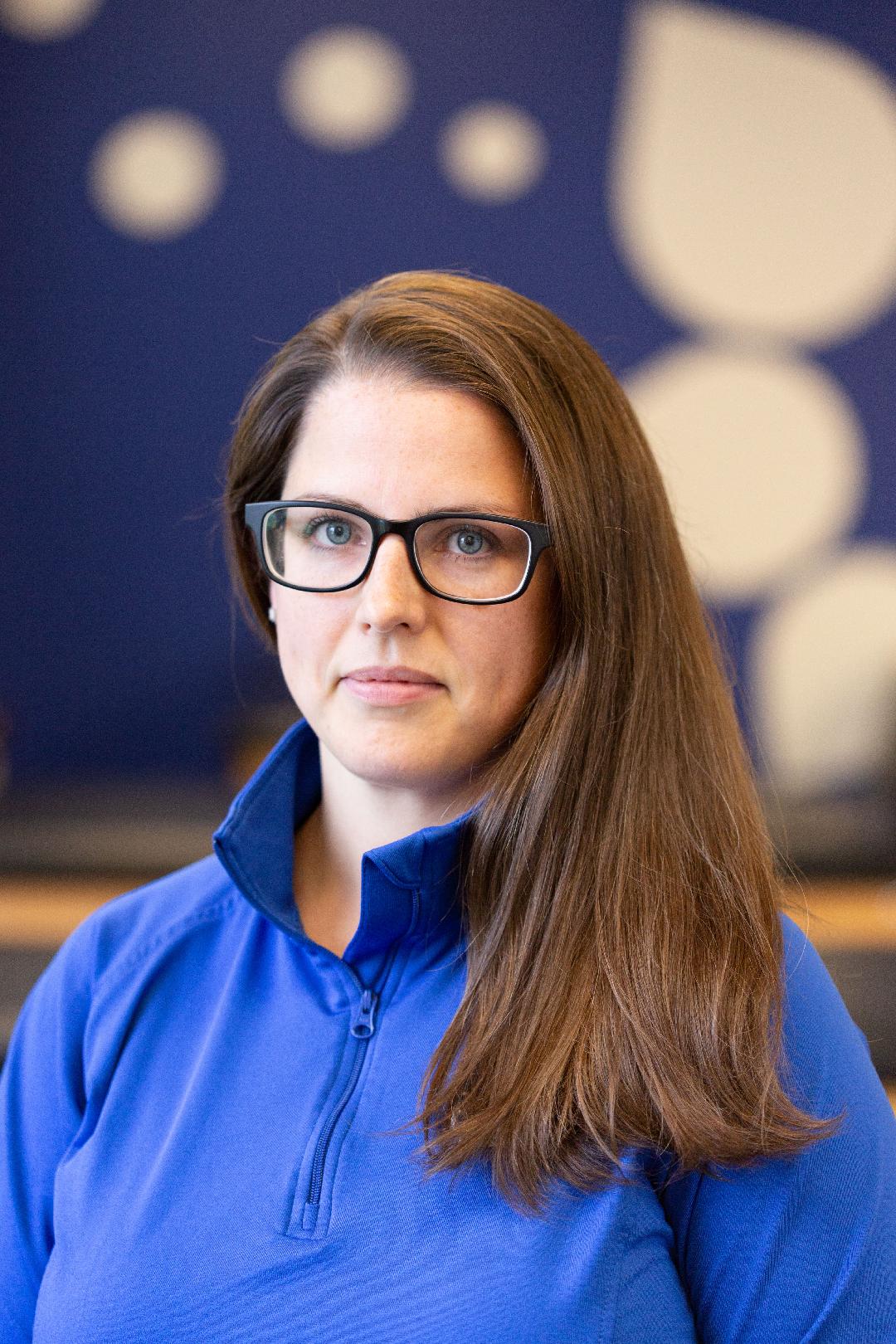 Elizabeth Hepburn
Elizabeth Hepburn is our Operations Manager.  She has been working in the field of physical therapy since 2000. She has received extensive training in the fields of billing, documentation, coding, and compliance. She also has a broad knowledge of the various health insurance plans, including the ever-changing rules and regulations of Medicare. She enjoys the challenge of running an efficient office and ensuring that all patients and their families receive the best possible customer service.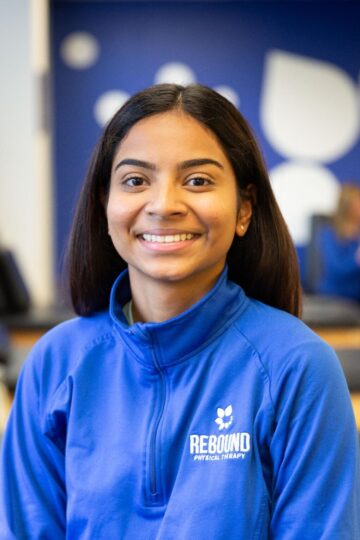 Lydia D'Brass
Lydia is our Administrative Support Specialist. She received her Associates of Science in Biotechnology from Montgomery College in 2021 and graduated from the University of Maryland, College Park with a Bachelors of Science in Community Health Sciences in 2023. She efficiently manages scheduling, appointments, and patient records, creating a welcoming and efficient environment for both staff and patients. She is dedicated to seeking ways to enhance the office environment. During her free time, she enjoys traveling, working out, and spending time with her cats, friends, and family.